Resource List
American Mary

2012


Written and directed by Jen and Sylvia Soska
The Babadook

2014

 Written and directed by Jennifer Kent
American Psycho 2000

 Directed by Mary Harron; co-written by Mary Harron and Guinevere Turner
Silent House 2011

 Co-directed by Chris Kentis and Laura Lau; written by Laura Lau
Near Dark 1987

 Directed by Kathryn Bigelow
Humanoids from the Deep 1980

 Directed by Barbara Peeters; Jimmy T. Murakami (uncredited)…there's an interesting story out there about  how the film was changed by the second unit to make the rape scenes more 'visible' to suit Corman's  preferences
Ravenous 1999

 Directed by Antonia Bird
Boxing Helena 1993

 Written and directed by Jennifer Chambers Lynch
The Slumber Party Massacre 1982

 Directed by Amy Holden Jones; written by Rita Mae Brown (yes…that Rita Mae Brown)
Of Dolls and Murder 2012

 Directed by Susan Marks; Documentary, but still pretty chilling given its subject matter; I used to show this  film in one of my Critical Thinking courses and it never failed to start some fascinating discussions.
In My Skin 2002

 Written and directed by Marina de Van
The Countess 2009

 Written and directed by Julie Delpy
Southbound 2015
 ★★★★
 "Siren," directed by Roxanne Benjamin; written by Roxanne Benjamin & Susan Burke
  READ REVIEW
The ABCs of Death 2013

 "E is for Exterminate," directed and written by Angela Bettis
Kill List 2011

 Co-written by Amy Jump and Ben Wheatley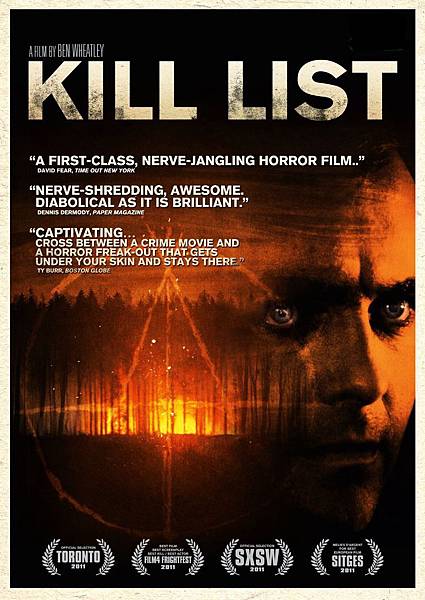 Tales of Halloween 2015

 The Weak and the Wicked – written by Molly Millions, directed by Paul Solet; Grim Grinning Ghost – written  and directed by Axelle Carolyn
Goodnight Mommy 2014

 Written and directed by Veronika Franz and Severin Fiala
Trouble Every Day 2001

 Directed by Claire Denis; written by Claire Denis and Jean-Pol Fargeau
The Hitch-Hiker 1953

 Directed by Ida Lupino; co-written by Ida Lupino and Collier Young
Ginger Snaps 2000

 Co-written by Karen Walton and John Fawcett
Messiah of Evil 1973

 Co-written/co-directed by Gloria Katz and Willard Huyck
Spookies 1986

 Co-directed by Genie Joseph, Thomas Doran, and Brendan Faulkner; co-written by Thomas Doran, Brendan  Faulkner, Frank M. Farel, Ann Burgund, and Genie Joseph
Valerie and Her Week of Wonders 1970

 Written/adapted by Jaromil Jireš, Ester Krumbachová, and Vítězslav Nezval
The ABCs of Death 2 2014

"K is for Knell," directed by Kristina Buožytė and Bruno Samper; "T is for Torture Porn," directed by Jen and  Sylvia Soska
 Updated on 7/10:
*This list began as a response to a question from an anonymous follower on the daily blog (the original  post/response from March 2016 is linked here). I received a request a few days ago for the  list in a non-linked format since accessing links is often difficult on tumblr. I took the opportunity to update the contents and include a post on it here, as well. If you have any  suggestions for additions, please feel free to comment or send a note.